Go grab your Seven-Eighths jeans now for Summer! The brighter the better. They are slightly shorter than your regular jeans and come in all colours. Clash with tops, reds with pinks, blues with greens and brighten up your wardrobe.
Get your coloured jeans in Bath at Top Shop, Mimi Noor, The Jeans Boutique or House of Fraser at Jollys.
http://www.miminoor.com/
http://www.topshop.com/
http://www.thejeansboutique.co.uk/
@mimi_noor @Topshop @TheJeanBoutique
Here are some celebrities below who love their coloured jeans.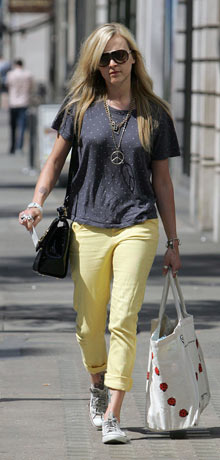 Happy Shopping!
Christina x
justsofashion.blogspot.com
www.justsofashionbath@hotmail.co.uk